Hayashi Wayland Celebrated 45 years in 2021
How does a company continually move forward? By combining the experience of a respected team with the energy and strength needed to lead others to growth and financial security.
Provide clients with exceptional service, our team with fulfilling and successful careers, and our community with generosity.
Hayashi Wayland's guiding principles direct the firm's governing decisions, practices and conduct. These guiding principles are based on virtues; virtues are unchanging, they create clarity in expectations, and they reside in behaviors that are honorable and promote the common good. Our guiding principles are:
Show empathy and sincere concern for the well-being of others.
Strive, everyday, to achieve the best in all we do.
Give without expectations of return and appreciate when one has done that for you.
Keep a modest estimate of our own worth in order to elevate others before ourselves.
Act in all endeavors ethically, honestly and professionally.
Recognize the dignity in others by treating them with courtesy, honor and fairness.
Be loyal to our responsibility of fostering and safeguarding what others entrust to us.
Driven by our mission and guided by our principles, we envision a growing, dynamic firm distinguished by its culture, its breadth and quality of services, and its enduring commitment to our clients, team and community.
In 1976, Douglas Hayashi and Warren Wayland opened the doors to Hayashi Wayland.
They based their partnership on the belief that a firm should measure its success by the success of its clients. They also believed that as a member of the community, the firm should work to strengthen it. Today, Hayashi Wayland has grown to become the premier professional services firm on the Central Coast. Guided by the beliefs of our founders, we offer the greatest number of services of any firm in the area, from traditional accounting services services to financial planning, and other consulting services.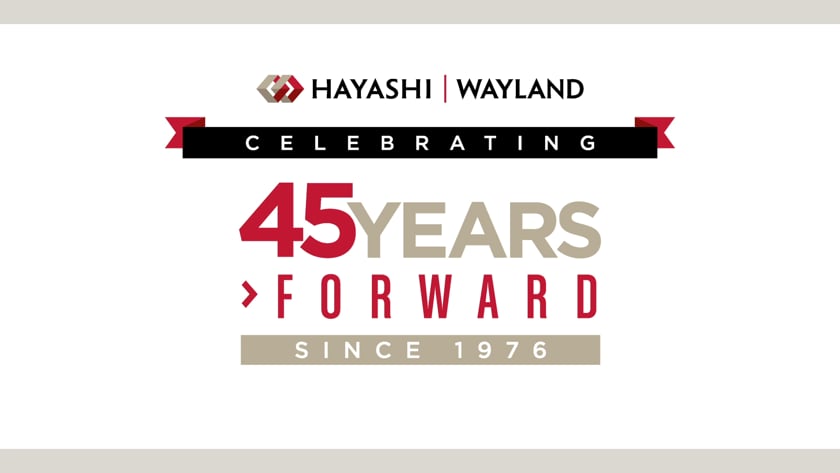 2021 Golden Pine Cone Award – "Best Accountants in Monterey County"
2021, 2020, 2018, 2017, 2016 Monterey County Weekly – "Best CPA"
2020 Salinas Valley Readers' Choice – "Best Known for Giving Back to the Community"
2021, 2020 Salinas Valley Readers' Choice – "Best Tax Preparer/Tax Prep Service"
2021, 2020 Salinas Valley Readers' Choice – "Best Investment Firm and Best Investment Advisor, Scott Brubaker"
2021, 2020, 2017 Monterey Herald Readers' Choice – "Best Tax Preparer/CPA"
2015 Monterey Peninsula Chamber of Commerce Business of the Year
2015, 2011, 2006, 2004 The Californian's Readers' Choice Award for Best Accounting & Tax Services Firm in the Salinas Valley
2015 Monterey Peninsula Chamber of Commerce's 29th Annual Business Excellence Awards – Top Professional Services Award
2014 Salinas Valley Chamber of Commerce Citizen of the Year Award: Warren Wayland
2013 Salinas Club Rotarian of the Year – Mike Nolan
2012 Monterey Peninsula Chamber of Commerce's 26th Annual Business Excellence Awards – Top Professional Services Award
2011 California State University Monterey Bay Business Leadership Award – Michael Briley
2009 Monterey Chamber of Commerce Business Excellence Award
What Our Clients Are Saying About Us
They "live with us" for several months of the year on our audits. We have very specific time frames that these audits need to get done in and on a rapid schedule both federally and internally. Every time they are timely.
To me it's just the fact that they execute our audits with such a high level of professionalism, competence and integrity. I think they're very careful and more careful all the time since laws and accountability has increased over the years. They're doing the piece they need to do in order to produce an audit that's truly reflective of reality. If there's an area where we need to look more closely they make sure and they ask questions and probe. As a director of the organization, that makes me feel good that it's not just a token exercise. It's meaningful work that they're doing. They're always very forthcoming. The process itself every year gets smoother and faster.
They do more than show up; they discuss general business conditions and internal controls; throughout the process they confirm their role and help us look at our overall picture. The trust we have in them and the integrity they display is hands down the calling card for us that really ties us with them; integrity is the most important thing.